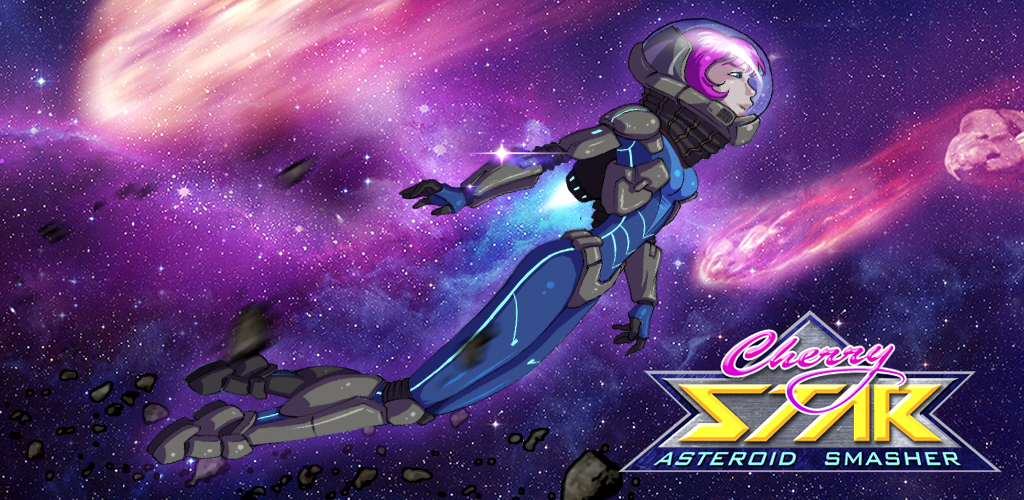 Cherry Star: Asteoid Smasher FREE
A downloadable game for Android
Once more planet earth is in danger, a menace from another world in closing in with an unstoppable army.
You'll have to take control of Cherry Star, one of earth's guardians, and use her psychic powers to stop the advance of this new menace onto the earth.
Use Cherry's psychic powers to create "ZEA" an entity of great power with the ability to destroy asteroids and enemies with its fists.
Help Cherry Star to protect earth.
An epic story narrated as comic.
Fight against hundreds of alien invaders through different space stages.
Make quick touches on the screen to destroy with ZEA all your enemies and move Cherry to strategic places so she's not hurted by the enemy attacks.
Use the energy field of Cherry to protect her, use it wisely.
Use Cherry's superpower, an attack certain to succeed and defeat all the enemies on your way.
Fight against robots and enemy ships, Dodge comets and asteroid fragments so to confront the final boss at the end of each level.
But be careful! Avoid the long distance attacks of the final boss.
Enjoy the quick and dynamic strategic gameplay.
Awesome music and SFX.
Discover the unbelievable pixel art graphics, textures, particle system, enemies and AI.
Do you dare playing it?
Also available on